KITESURFING INSIDE WORLD SAILING IS ILLEGAL
KITESURFING INSIDE WORLD SAILING IS ILLEGAL
During April´s IFKO AGM in Guincho, Cascais, Portugal, President Fernandes expressed his legal perspective about Kitesurfing's current situation in order to break the deadlock created between the 2 federations, IFKO and WS, and stop WS's illegal abuse of their dominant position that causes great damage and injury to the competitions, Kite structures, at International as well as National levels.
"Like IFKO, WS is recognised as a single-sport federation, therefore neither can provide nor govern activity outside their Social Object and Objectives to which they were founded. Laws exists in Europe and the USA to define, limit and protect the scope of action of private associations as well as companies, like WS".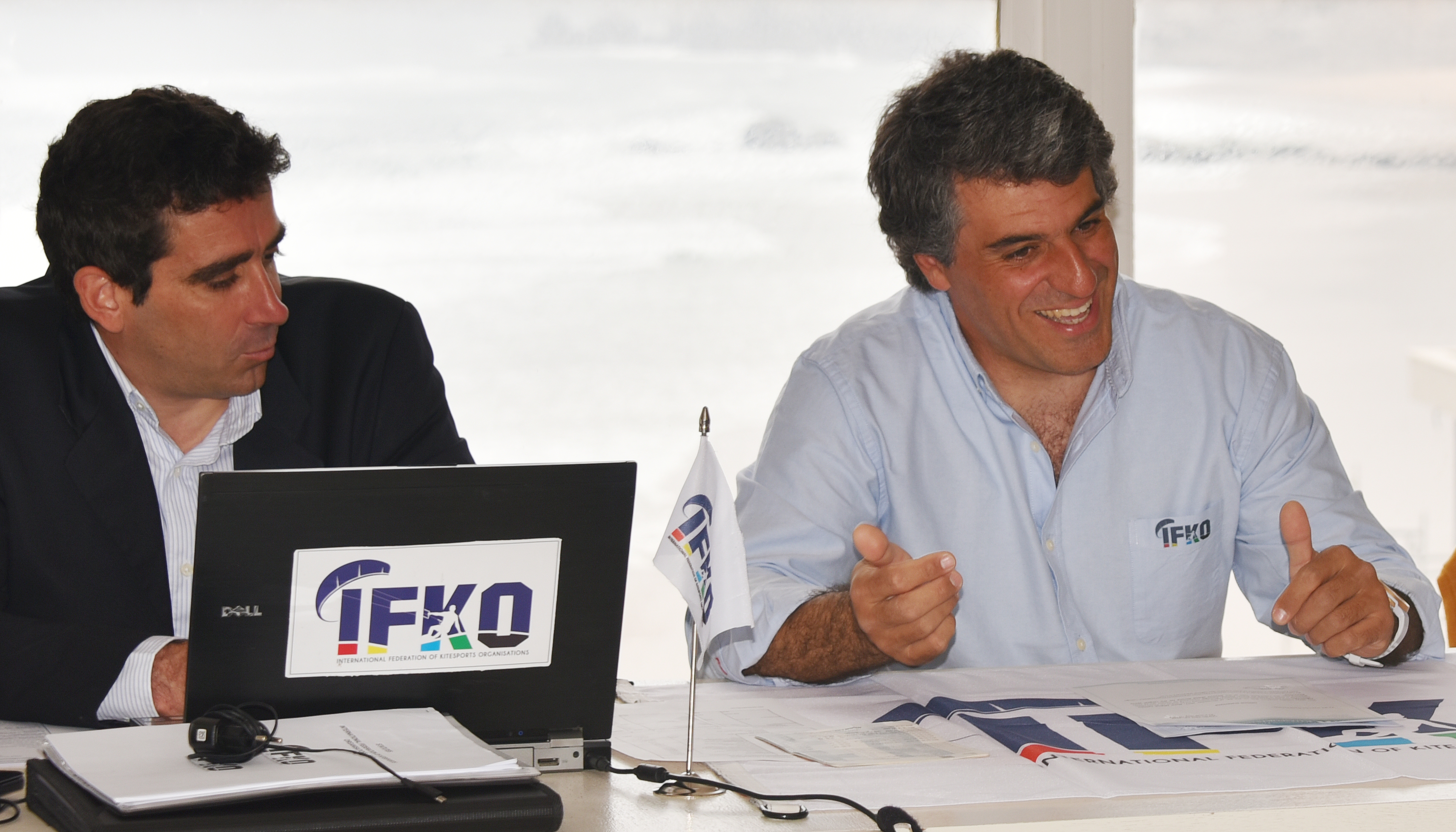 In 2015, IFKO as an international association of national associations, was the first entity to formally and legally register, at an international level, the unique Social Object that defines our Sport of Kitesports. This is the small legal detail that easily reveals that Kitesports are not Sailing and we have been saving this information to use it as a means to clearly demonstrate the high level of permeability to illegal influences over the sport administrative rigour inside public administration of Sports in several countries, like France, Italy or Spain, and in major private entities, like IOC or GAISF."
The president announced the Council´s decision to the IFKO team to thoroughly make the restoring of the legality in each country, proving that WS´s MNAs can never integrate water based Kitesports under their control, because this was already registered in the Social Object of the national Kite associations in all countries, at the time of the spontaneous and independent creation of Kitesports around 2001/2003.
"Everything was done to orchestrate our sport to not-so-proper purposes… even the artistic creation of a ghost-entity like "IKA" in 2008. This group of people only lives from hype and the acceptance they receive coming from using fear, threats and from the return for favours, from event organisers and those responsible for local city halls.
It is important now that the Police starts to investigate the past and who controls the activities of this company "Kitesports Limited" that hides behind the front of "IKA" and if there is relation with those who financially control the main Kite brands."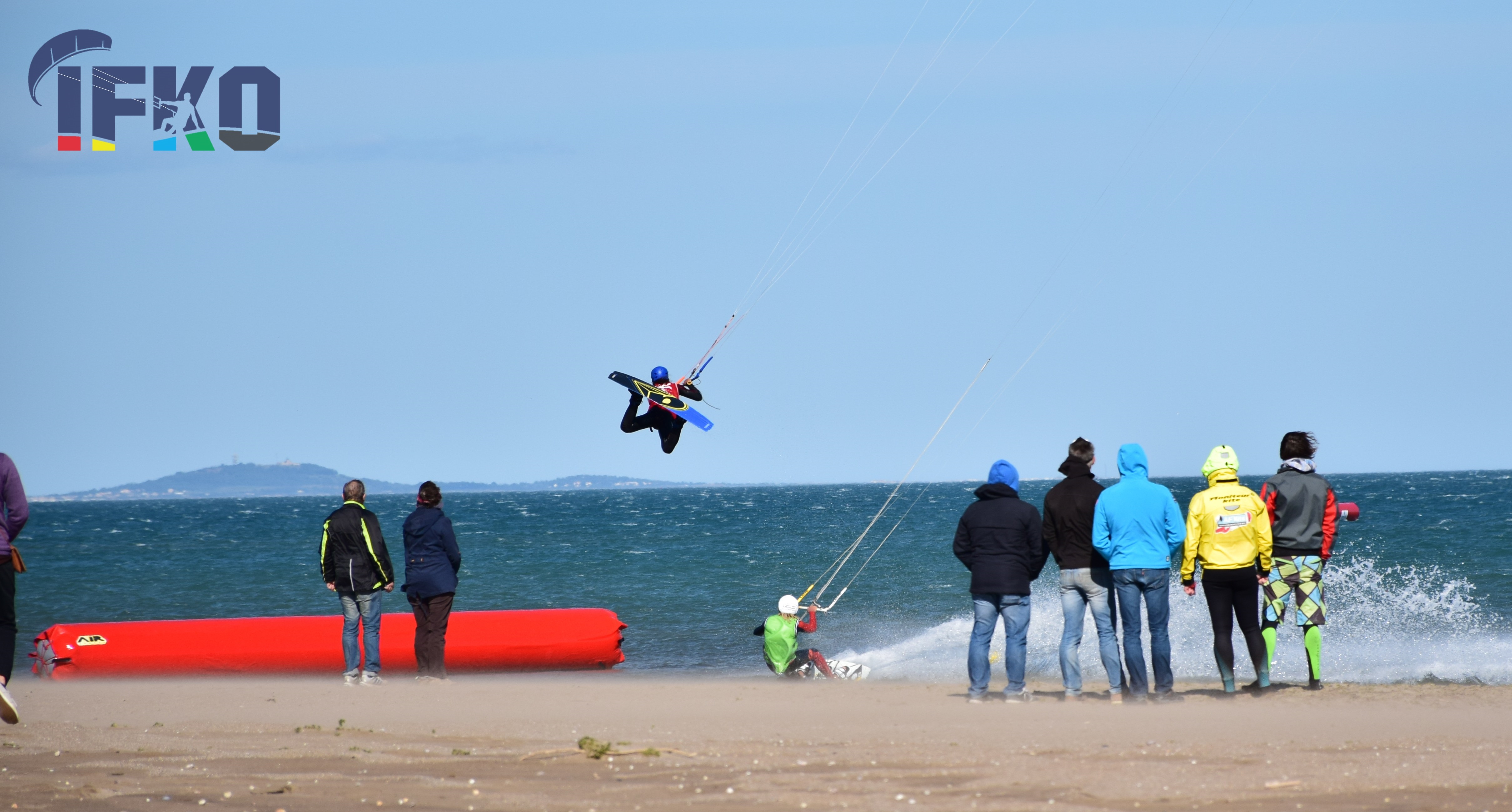 During an hour enthralling speech, Fernandes left this message as the clear, ethical and positive path to bring the mess created since "IKA's" emergence in our Sport, to an end.
"WS, as the private company it is, has owners, so maybe the Police needs also to start their investigation about a possible cartel within the Sport. Investigation of "IKA" and GKA nested inside WS might bring up several illegalities that are buffering and delaying the success of IFKO as the rightful governing body it is and its IOC recognition."
"It is time to finish this artificial creation of entities pretending to be international organisers of World championships to justify huge investment loss keeping the Sport where they want it to be today and not as it deserves. A major number of Athletes are suffering in the hope the Sport might grow with "sugar daddies" interests in the Sport. Maybe this allows a very small group to profit but for sure it takes the sport nowhere until these strong investors change their perspective about IFKO or… leave the Sport".
Also Frédéric Béné, IKO President, said that the main Training network around the world will support IFKO in the path he believes is the best for a healthy growth in training: Mr Béné continues to say, "IFKO is progressing very well with amazing work and is totally transparent. This is what the Sport needs to grow sustainably"
At the end of the AGM Dr. Fernandes expressed he still knows how to achieve the union between all parts in our Sport. Referring that Kite Associations have the legal right to became Kite national Federations being members of IFKO, he left again his most well know and very charismatic sentences since 2015 IFKO creation:
- "All involved need to stay only with the facts" because "Factually, Kite is not Sailing!"